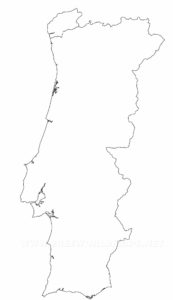 That thing where you represent your country, in your country. There's no pressure at all, oh dear me no. Seriously, it must be an honour, knowing that you have huge home support in that crowd.
In 2018 – if you recall – we were at a contest none of us thought would happen. Yes, sunny Lisbon got its contest, and today's birthday girl Cláudia Rafaela Teixeira Pascoal had to follow in the footsteps of a certain Mr Sobral. They were big boots to fill, so big in fact that Cláudia didn't successfully defend Portugal's crown. Or finish second. Or third… Well, you know the rest. But who needs a win when you have such luscious pink hair?
Cláudia is 25 today.
Feliz aniversário, Cláudia!