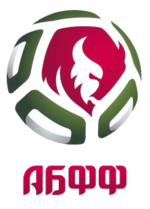 It seems I'm stuck in semi-final limbo at the moment. Yes, I could have picked other birthdays today, but sometimes those unlucky semi-finalists are more worthy.
And so today I've picked a Belarusian, and it's still the case that their Final appearances are a bit patchy. But she loves her country so much she sang about it. However not the song she was originally given. It had to be tweaked a little bit. Maybe they shouldn't have done so…
Anastasiya is 27 today.
З Днём Нараджэння, Анастасія!