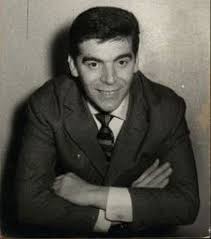 Do you ever wish a certain country could win, not because they have the best song, but because you want to visit it? Or maybe you want your own country to win so you don't have to spend huge amounts on travelling to it?
If your a Scandinavian, this hasn't been a problem recently. But maybe you want to try a country's cuisine, their food and drink if you will. Which brings me onto today's birthday boy. Tom Dice (né Tom Eeckhout) comes from Belgium, which has only had one win in 237 contests. Tom didn't win the show, but he easily won his semi-final, which is kind of the next best thing. His sixth place in the Grand Final was well-deserved.
Tom is 29 today.
Gefeliciteerd/Bonne anniversaire, Tom!