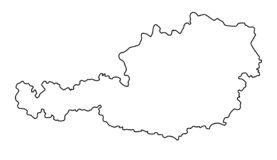 Do you have a favourite stage prop of all time? Is it a staircase used by the UK in 2009? The collection of pictures of ladies used by Italy in 1963? Or even a glitter ball used by Belarus in 2013?
It could be the one used by today's birthday boy Nathan Trent (né Nathanaele Koll) in 2017. His prop was a large crescent moon. Nice. It definitely was a nice centrepiece and the sparkles were the finishing touch. It was a combination that probably would never win, but nevertheless got him through a bloodbath of a semi-final and earned him a nicely solid mid-table spot in the Grand Final. He was more liked by the juries than the televotes, particularly in the Thursday night show. Maybe the televoters would have preferred a nice bright sun.
Nathan is 29 today.
Frohe Geburtstag, Nathan!