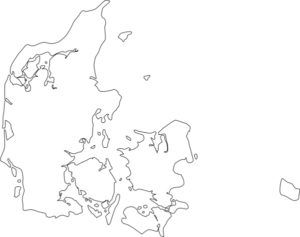 It had to come soon enough that one half of a duo has a birthday. Do you think you can spot which half it is today? After all, I'll wager some people had difficulty telling them apart in 2010.
Yes, it was in the spring of 2010 that Christina Ratchanée Birch Wongskul and Tomas Christiansen, also known as Chanée and N'evergreen entertained us with their selection of props. And their singing of course. But mainly their props. Who else could carry off a travalator and smoked glass screen like our pair from Denmark? It must have worked, as our birthday girl Chanée (along with Tomas) managed to finish fourth in the Grand Final, and scored maxima off five countries. Or it could have been the story that they hated each other. I don't think they did and it was only for publicity. But at the end of the day, is it a classic?
Chanée is 40 today.
Tillykke med fødselsdagen/สุขสันต์วันเกิด, Chanée!