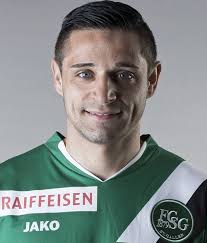 Today's the day to mess with your mind. You sometimes get duos where both parties are names. You occasionally get trios where this happens. There's even an instance or two of four people all getting their names in lights. Today we go two better.
In 1985, which is scientifically proven to be the best contest ever, saw our usual gathering of soloists and groups. But we also saw something that has become legend. Six – yes six – singers all vying to be top of the bill. They pair up (safety in numbers) and exchange banter in three different languages. It is, of course, Luxembourg's song. Today's birthday girl Margo (née Annemieke Verdoorn) and she's third from right (in the cummabund and long coat). Her remit was to stay entirely in French and appears to be the alpha female after three minutes of sparring with Ireen and Diane.
Margo is 57 today.
Bonne anniversaire/Vill Gléck fir däi Gebuertsdag, Margo!