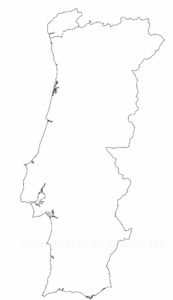 You've seen the title of this article, and if you're a Eurovision fan worth their salt you'll immediately know which song is today's random pick. If you're not, read on.
As you'll know, just under a year ago we were all gathering in sunny Lisbon for our favourite TV show. Portugal has had its fair share of cracking songs in the past, even if the juries and televoters didn't always quite agree. Today's pick is a classic from 1989, when Da Vinci took Lusitanian hopes to Lausanne. Their tack was to list a load of places that had a heavy Portuguese influence in years gone by. In the process, they created a guaranteed floor-filler at any Eurovision disco of repute.
The thing is, how many of us have been to the places they mention?