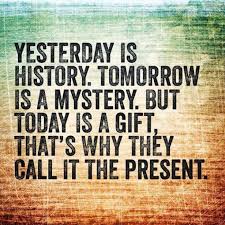 Do you take an interest in what happens outside of our favourite TV show? Yes, there are things that are happening elsewhere in the world.
Unless you've been living in a cave on Kiritimati Island you'll know what happened in some land over the sea last night. You might even be feeling a little down.
But life will go on. The sun will still shine and [insert country here] will give lots of Eurovision points to [insert other country here]. And what better way to cheer up than with a song from Malta. The Med's happiest rock and the home of JESC starting next week.
Today's jaunty little song comes from today's birthday boy Dr Gianluca Bezzina. And most of his family. I hope this lifts the spirits.
Gianluca is 27 today.
Happy birthday/Għeluq sninek it-tajjeb, Gianluca!