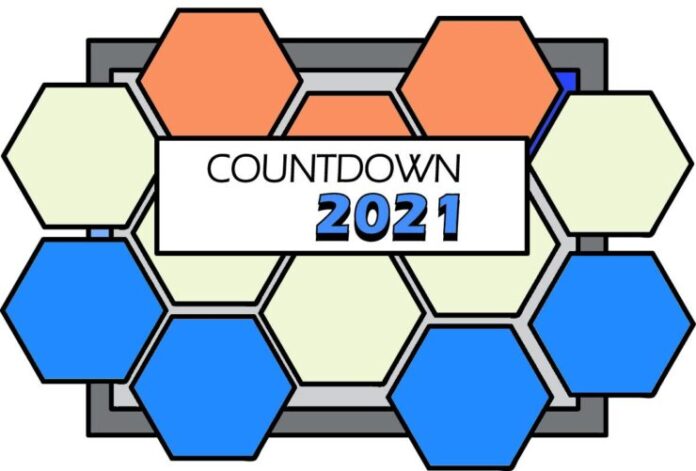 ICELAND – Daði Freyr – 10 Years
I think… I think it's OBLIGATORY to use up some of my Compare this entry with 2020 budget here, and quite heftily so. For newcomers, Daði was officially crowned the unofficial uncrowned winner of the contest that never happened, alongside Italy, Lithuania, Russia, Bulgaria, Azerbaijan, Denmark, Sweden, Germany, the United Kingdom (with a really strong following wind), the Netherlands, Malta and in fairness pretty much everybody else. That's the nice thing about prizes that don't exist, there's enough for everybody to not get one.
But yeah. Think About Things, a quirky 8-bit retro-disco paean to a member of Dadi's family with a side order of gawky dance moves and knowing silliness might very well have come out on top last year. So how has the lad upgraded from…
…oh.
It's basically a fourth generation VHS copy of the same song. But it's not quite as funny, and it's not quite as catchy, and it's a little bit more forced, and it leaves an unsettling sense that the moment came and the moment went and the moment has passed.
It'll find an audience, it'll do alright, it'll absolutely sail through its semi and do some decent business on the final night, but second time round it doesn't have the feel of a potential winner.
It's a shame, because I have a soft spot for tall awkward people (let's face it, I am a tall awkward people), and when Eurovisionia does eventually find its way to Iceland the pyrotechnics are rumoured to be free of charge.
Nick's Score: 7/10