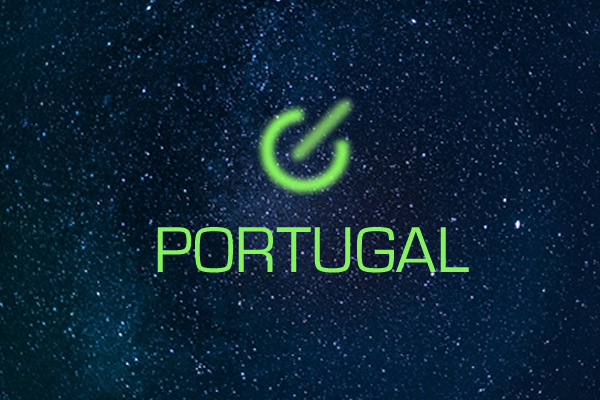 Amar Pelos Dois by Salvador Sobral
If you're still with me in this marathon, and have been paying attention, you'll have noticed that even before I've got to Portugal I've already managed to mention how much I'd love to go to Eurovision in Lisbon. I've managed to do the next best thing we have and get to the Festival da Cançao twice, including this year. It was long. Very long. But it did give us some lovely and utterly Portuguese gems. Like Francesco Gabbani for Italy, as soon as Salvador performed in his semi-final he shot to being the favourite to take the win, although unlike the joy and humour of Frankie and his monkey, Salvador was more of an anti-hero. He's got a beatnik demeanour, he's a bit scruffy, and is so, so laid back as he sings a terribly old-fashioned gentle ballad of having enough love for both him and his paramour. But he's also got charm in spades and was instantly beguiling.
Portugal first competed in 1964, and their entries have often felt trapped in an era of their own, and a musical genre that time forgot. It's little wonder they've not qualified since 2010, and not graced the top 10 for over two decades. A win, however much we will it, has forever felt unlikely. Yet here we are, with a song that in its old-fashioned style could even pre-date Portugal's debut and it's fifth favourite in the betting! This is actually tipped by the professionals to bring Portugal her best ever result. Be still my groaning liver (and send ahead for extra cachaça for May 2018). But steady the buffs, folks, let's not get ahead of ourselves.
As much as I love this, and as much as I'd love it to finish in the top 5 or even – whisper it (no, don't tempt fate) – there's a hesitancy in me. This is so Portuguese it's easy to see how it appealed domestically, and to those of us with a Lusitanian bent. But I'm not convinced it's going to have quite the same support internationally, however charming Salvador can be. It's up there near the top of my leader board, but I can equally see it struggling to connect sufficiently to get out of the semis.
My marks – douze points