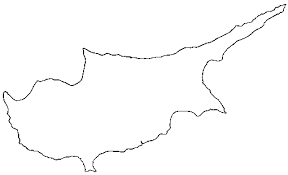 Do you like it when singers try several times? Sometimes they can win on a second attempt. Sometimes they don't quite do as well as their first appearance. Some even come back after a win.
Today's birthday boy Κωνσταντίνος Χριστοφόρου/Constantinos Christoforou tried both the soloist and group approach. He got gigs in Oslo and Kyiv on his own, and took a whole load of pals with him to Tallinn. Obviously, as Cyprus has never won Constantinos hasn't either. He made 9th and 18th as soloist, and 6th as part of One. We've taken his 1996 ditty, where he got two maxima (you can probably guess where one came from), and it's a corker for all ballad fans. Constantinos is still seen these days, usually announcing votes. It proves Eurovision is a drug you can't quite get enough of.
Constantinos is 44 today.
Χρόνια πολλά, Κωνσταντίνος!