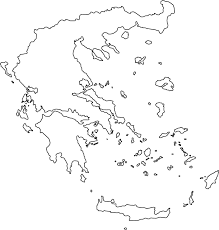 In a contest like Eurovision, it often happens that we get different songs with the same title. We even have two songs within the 2021 crop, luckily in different semi-finals. But a similar song title doesn't always guarantee a similar finish.
In 2003, we got the first Eurovision song with the title 'Never let you go'. It came from today's birthday girl Μαντώ/Mando (née Αδαμαντία Σταματοπούλου/Adamantia Stamatopoulou). She'd already beaten a song that sounded a bit like a Ukrainian runner-up. That Ukrainian runner-up was beaten by a song, sung by someone who also had another song in our favourite TV show with the same title as Mando's song. Tenuous? Maybe. But Mando was at least guaranteed a place in the Saturday night, as there were no semi-finals. She was dressed in an outfit to remember and finished 17th in a field of 26. In another coincidence, she'd actually once released a duet with the winner of that contest. Who says there are no connections anywhere. And as for the other song with the same title, that finished second. So maybe there is scope for another song with the title 'The Social Network Song'.
Mando is 55 today.
Χρόνια πολλά, Μαντώ!