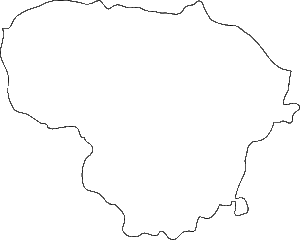 Do you feel for some countries. They try and try and try, and get absolutely nowhere. Of course, any country can win, but for some there is that reputation they can find very hard to shake off.
In 2018, our friends in Lithuania sent today's birthday girl Ieva Zasimauskaitė. She'd tried four times before to get to that big stage, and she got there with a lilting ballad. Now Lithuania had had a couple of top 10 finishes, but were still a win behind their two Baltic neighbours. How would Ieva do? Well, she got through her semi-final and made it to the left-hand side of the scoreboard. Some countries would kill for a top-half finish these days. Her Grand Final score came almost exactly equally from the juries and televoters, and she might have done better with a slightly better draw. But her score could be a lesson to other countries out there after their first win.
Ieva is 28 today.
Su gimtadieniu, Ieva!