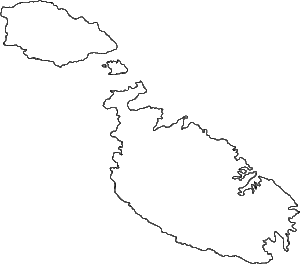 Do you ever wonder how some people from one country end up in another? Or how someone's parents got together, in order that someone has an unusual dual nationality?
A certain Burkinabé-Latvian combination must be one of the most unusual. Or Congolese-Ukrainian. Today we have that combo of Brazil and Malta. That thing where the fifth-biggest country in the world mixes with the Mediterranean's happiest rock. This Brazilian-Maltese mix is today's birthday girl Miriam Christine Borg. Now I know that Borg is one of only a few Maltese surnames, hence her dropping it from her stage name. But It can't be that common in Brazil's Boiás state. Anyway, our Miriam Christine did her stuff in the expensive city that is Oslo. After coming fourth in the un-televised semi-final, she managed a healthy tenth place, bagging a couple of maxima and a couple more sets of ten points. If you'll look, 1996 used some innovative graphics for its day, and is always a very enjoyable contest. Even if my favourite didn't win.
Miriam Christine is 41 today.
Għeluq il-għajn/Happy birthday/Feliz aniversário, Miriam Christine!