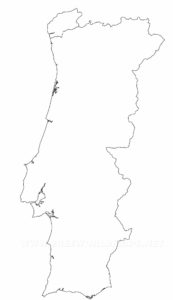 Portugal. What music do you think of when someone says that word to you? Songs about former colonies perhaps? Or young ladies in boots in Bergen? Or, more likely, the fado.
The fado can be a beautiful style, and the Portuguese put much effort into it. They've entered more than one song either about it or in its style in their time. Today's birthday girl Filipa Alexandra Nunes Alves de Sousa went to Baku in 2012. Her song had been co-written by a Croat, but that didn't put Portugal voting for it in their droves in the Festival da Canção. It went to Azerbaijan but fado sometimes doesn't travel that well. That was the case in 2012, as she finished six points shy of a semi-final place. Filipa is in good company in the Portuguese non-qualifier's club, and some of them might be more famous than those that did make it through. In that respect, Filipa is probably a winner.
Filipa is 37 today.
Feliz aniversário, Filipa!