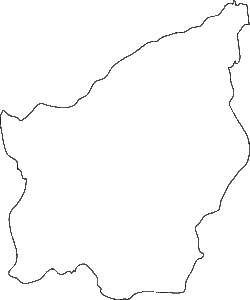 Every now and then, Eurovision yields a folk hero. They don't set out to be renowned, but it just happens to them. And whatever they do, any criticism just bounces off them.
In 2019, we saw the Sammarinese send today's birthday boy Serhat (né Ahmet Serhat Hacıpaşalıoğlu) to our favourite TV show for the second time. He was partly marketed as "not V*l*n*i*a", which for some was a relief. Serhat has been in the entertainment industry for years, as a songwriter, producer and even a game show host. Our friends in San Marino chose him for their country in 2016, and they got a familiar result of languishing in a semi-final. Fast forward to Tel Aviv, and he had the foot-tapper that must be a guilty pleasure for many people out there. Needless to say, the 'hat made it through, and managed a 19th place in the Grand Final. Yes, San Marino had been in a Grand Final before, but he now holds the record for the Serene Republic's best ever finish. V*l*n*i*a can't be happy.
Serhat is 56 today.
Buon compleanno/Mutlu yıllar, Serhat!