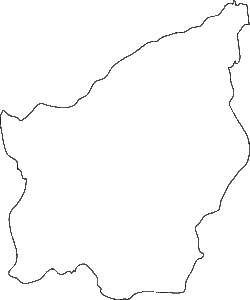 When we celebrate birthdays, usually the performers have seen a few summers. People in their 60s, 70s, even 80s are all worth celebrating. So it's very different when someone who took part eight years ago is still only in their mid-twenties.
Yes, it's duet time again, and one of the few times when our friends in San Marino didn't send Mr Hat or Ms Val. Bolstered by a performance in the Junior event in 2013, the Serene Republic sent today's birthday boy Michele Perniola, along with his pal Anita. It was always going to be a tough task getting through the semi-final, and maybe the youth of San Marino's duo counted against them. Or it could have been Europe's views on writers, the genial Messrs S&M. Or it could have been because advocating light pollution isn't very 21st Century. This song didn't finish last in its semi-final. And it was the Italian vote's fifth favourite song. But Michele and Anita are young – they're probably over it now.
Michele is 25 today.
Buon compleanno, Michele!