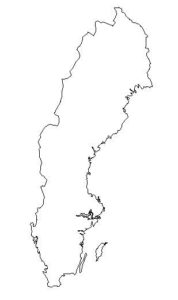 Just when you thought we were going to avoid a certain country, we found this birthday today and knew we had to pick this above the Italian, German, Latvian and Luxembourger who also have birthdays today. We consider it one of this country's best songs.
The contest it came from draws mixed reactions, and there are maybe a lot of mediocre songs as well as some crackers. Today's birthday boy Jan Christian Johansen only just won the 1995 Melodifestivalen, but managed the bronze medal – figuratively – in Dublin. His was one of three Nordic songs in the top five, but you can decide whether it was better or worse than Denmark's or Norway's.
Jan is 55 today.
Grattis på födelsedagen, Jan!