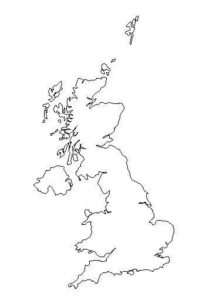 Eurovision fans love a record breaker. The singer who scored the most points. The country that's won the most times. The first song to include the word 'unbeknownest'. They all have their place.
Other records are less coveted by the singer who sang them. When the voting system was tweaked to the current one in 2016, it meant that every country should score points, as there were now so many of them up for grabs. But in 2021 this theory was unfortunately shot to pieces by today's birthday boy James Newman. After getting the gig in Rotterdam after the first attempt got cancelled a year earlier, he went to the Netherlands with high hopes and some very big trumpets. We won't go into what happened, as the Eurovision fans – who love a record breaker – will already know. But needless to say, James took it all in very good spirits. Probably the ones he was consuming in the Green Room.
James is 37 today.
Happy birthday, James!