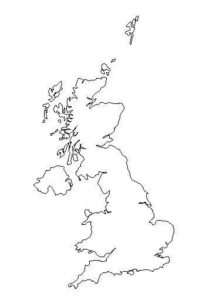 If you're a singer, it sometimes helps if you have a second string to your bow. Some who have taken part in Eurovision have dabbled in politics, but staying in entertainment is probably a better option.
In 2004, today's birthday boy James Fox (né James Richard Mullett) represented the UK in Istanbul. Now the UK's fortunes in the 21st Century haven't been that good, but James managed a 16th spot in the Saturday night show. Some UK acts would kill for a 16th place these days. The UK has only had five better finishes since 2000. James has since turned his attention to musical theatre, but still dabbles in the occasional song release. He's performed in a certain Eurovision-related musical Chess, and even played Paul McCartney. So who says not doing well in our favourite TV show can end a career. If you're talented, you've got nothing to lose.
James is 45 today.
Happy birthday, James!