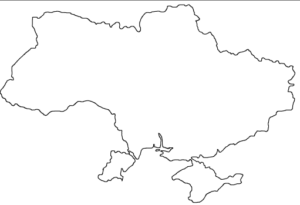 Do you like it when a surprise song wins our favourite TV show? You know the sort – you know it's going to be there or thereabouts. But other songs might be more worthy of first place. Then along comes out surprise, which delights and angers the typical fan in equal measure.
In 2016 we'd gone to Stockholm. It was thought our friend in Russia would take their second win. But newbies Australia could also upset a whole load of apple carts and steal the prize from Europe. Then along comes today's birthday girl Джамала/Jamala (née Суса́на Алі́мівна Джамаладі́нова/Susana Alim qızı Camaladinova/Susana Alimivna Jamaladinova). Her song could have been construed as political – it wasn't, otherwise it wouldn't have been there – but the theme was not your usual "two people falling in love" schtick. Nevertheless, whilst Russia did best from the televote and Australia did best from the juries, Jamala was a more consistent scorer from the two. A noteworthy winner definitely, but was it a more worthy one?
Jamala is 38 today.
З днем народження/Туган көнең белән, Джамала!