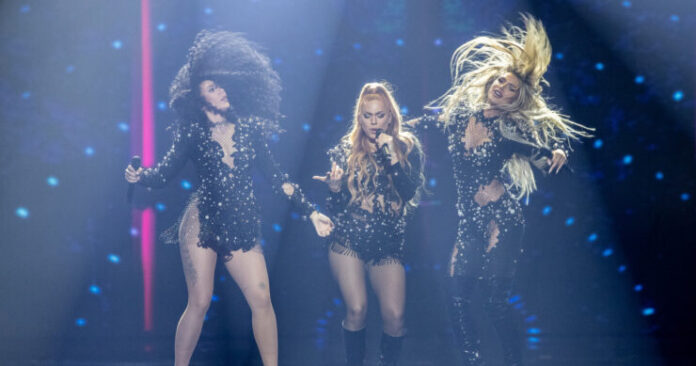 Eight down, one to go to bring Day 3 of rehearsals to a close and we're ending with Serbia. I'm expecting, nay hoping, for the full hot mess experience.
Let's clear this up first: Loco Loco is no Hasta La Vista, and although I love this kind of cheap pop I do feel this is one of the acts to have returned with an inferior song, but make the most of this lively fun, as my goodness do we have some plodders to get through tomorrow, and in the second half of next Thursday night.
Boom! Hurricane burst onto the stage like a, well, a big windy storm, I guess. There is much more energy to this than I feared there might be, and this slaps! It has a largely black and white backdrop accentuated with red, but feels much more impactful than the thought of monochrome might sound.
You're reminded how good these women are as singers, each is in fine voice and they complement one another really well. Give me this kind of fun over much of what we have to endure tomorrow morning any day. We've gone out on a bang this afternoon.
Monty x