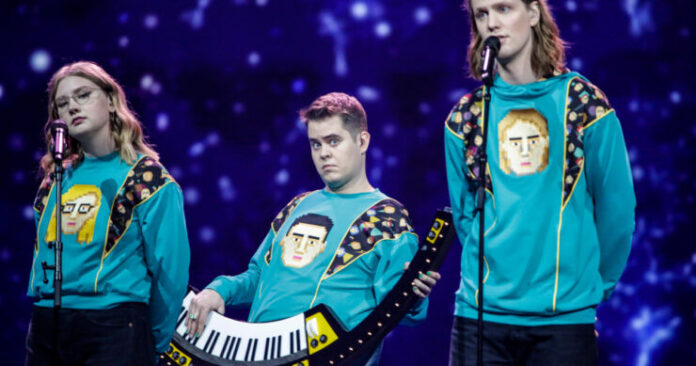 Following yesterday's report that one of Iceland's Eurovision team tested positive for the coronavirus, Daði Freyr has taken to Twitter to confirm a member of his band, Gagnamagnið, has the virus.
"A member of Gagnamagnið got a positive test result this morning. Unfortunately this probably means that we will not take part in the rehearsal today or live show tomorrow and a recording from our second rehearsal will be used instead."
In a tearful Instagram video, band member Jóhann Sigurður Jóhannsson announced his positive test: "I'm really shocked and disappointed and generally just really sad about the whole situation," he said, adding that he did everything he could to stay safe.
A statement from the EBU followed:
In close collaboration with the EBU and the host broadcaster, Daði og Gagnamagnið have taken the difficult decision to withdraw from performing in this year's live Eurovision Song Contest shows, as they only want to perform together as a group. Their song will remain in the competition and we will broadcast their rehearsal performance, recorded on the stage on 13 May.
The Icelandic delegation will remain in quarantine and be monitored by the Health Authorities.
Shortly after the news broke, Iceland drifted in the odds with bookmakers, but has now rallied, with the odds shortening on a possible victory.