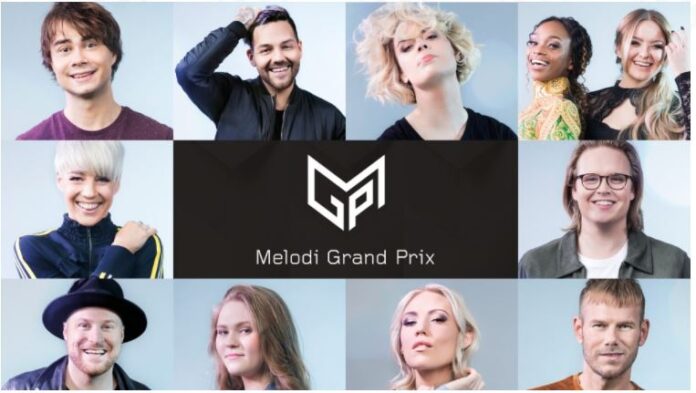 Having teased us on Social Meeeeedja, NRK announced their ten finalists for the Melodi Grand Prix to be held in Oslo on March 10th.
There are some names in this list that may look very familiar.
Charla K – Stop The Music
Alejandro Fuentes – Tengo Otra
Aleksander Walmann – Talk To The Hand
Stella (Mwangi) and Alexandra – You Got Me
Vidar Villa – Moren Din (Your Mother)
Tom Hugo – I like I Like I Like
Ida Maria – Scandilove
Rebecca – Who We Are
Nicoline – Light Me Up
Alexander Rybak – That's How You Write A Song
So, where do we start? At the beginning I guess. Deep Breath everyone, as I reel off names.
Alexander Rybak needs no introduction, and neither does current reigning champ Aleksander Walmann (he of JOWST fame) and for those of us with a longer memory Stella Mwangi is back from 2010 (Haba, Haba indeed). Per Gessle from Roxette co-wrote Charla's song and Kjetil Mørland wrote Rebecca's song.
Thankfully (well some of us think its thankful) NRK have released all of the songs online to help you get sick of them in the next two months before the final – either that or to ensure that the public are well acquainted with them – (yes that'll be it I'm sure).
I can't find anywhere how the final is going to work this year, but it's usually a two-round affair with all ten in the first round, followed by four into the final and some televoting and jury shenanigans to decide your winner.
Is Alexander a shoe-in for a return to Eurovision?
Let us know!