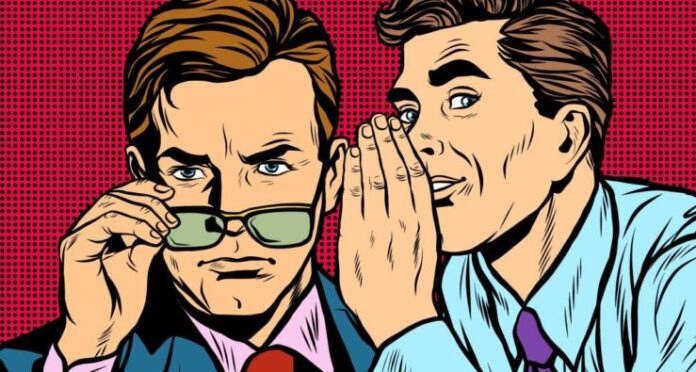 Anyone with any sense avoided Reddit and Twitter after Ukraine emerged victorious at the 2022 Eurovision Song Contest. Even the act of dipping your smallest toe in such fetid waters could have resulted in you losing a limb. But let's set aside such unpleasantness and celebrate what the Internet thought about last night's show.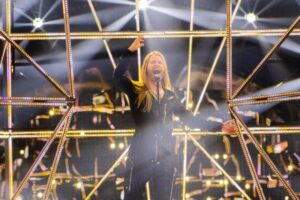 Ahead of time, there were many wolf eats banana/woman washes hands articles to be found as the 'traditional media' (so beloved of the EBU this year) sought to diminish their work to a handful of memes. By this morning, the traditionally dismissive UK press were still calling the UK's 'stunning' second place a 'shock result' – suggesting they've spent the last few weeks in some kind of news vacuum (likely) ignoring the betting odds and just about every online article pointing in such a direction. It disproves the 'we can send Adele and still come last' thing – while that's not necessarily untrue if you happened to hear her latest album.
Hosts for next year
Speculation has already moved onto who will host next year, despite a bold claim that Mariupol will be fit for purpose. The EBU calmed down any such suggestion with a non-committal statement about how "there are unique challenges involved in hosting next year's competition." Not understanding how things work didn't stop British politician Kwasi Kwarteng from going on telly to insist Ukraine should host next year.
There are cities already showing their hand – Stockholm, Madrid and Valencia have suggested they might be up for the job – perhaps those in charge of each city might like to run their offer past SVT or RTVE before trying to spend money. And let's not forget Turin didn't secure its hosting gig until October last year. It's entirely likely broadcasters are already being lined up, but it wouldn't be a good look to have the EBU turn around and deny Ukraine its minute in the sun too soon.
Coming soon
Looking on to next year, some broadcasters have come under fire for how they handled their song selection for Turin. In particular, Danish DR has been criticised across the board in local media, with calls for a change. It's entirely likely the DMGP will stay, but there's already mumblings of it being 'under new management'. We already have dates for the Italian Sanremo Festival. Serbia will stick with its selection process and Croatia is planning yet another Dora. And of course, we'll be back in Benidorm at the start of next year!
The last word
Spare a thought for the (now) exhausted Spanish fans who championed Chanel throughout. They saw a great result for a stunning performance. It's time to wipe their frothing lips and lay them down for a nap until next time. And before anyone 'runs the numbers', Spain is not the 'real' winner, Ukraine is.
Let's leave the last word this year to that darling of mismanaged PR, Albanian Ronela Hajati.

Thanks again for sticking with OnEurope through the season. We're nowhere near done for 2022 and already looking on to 2023.
I'll  be back some place soon to tell you more about what the Internet thinks about some or other subject.
You can find my ramblings and buy my books through my website.