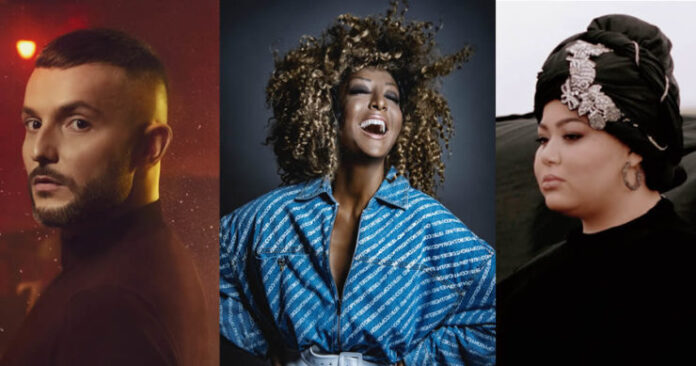 Three more songs made themselves known over the past weekend, helping fill gaps on the Eurovision Song Contest 2020 line-up.
First off, Sunday saw North Macedonia release the ever-so-slightly ambiguous video for 'YOU', performed by Vasil. North Macedonia will kick off the Contest in the first half of the first Semi-Final on 12 May. The video – directed by Milena Vitman, comes with the following message: "It's 7:00 AM, after a crazy night out. You're at a bar choosing what to do next when in walks a person who shows that it takes just one look, one connection, to make a difference and start a beautiful change for the better." What kind of lives do these people lead? 7am is a time for buying breakfast not hanging round back-street boozers, deciding what to do next.
San Marino named Senhit as their latest recycled candidate, and offered fans the choice of two songs for May. Sticking with the green theme, one (obsessed) was a reworked version of her previous Italian single. Fans were quick to find a hidden website promoting 'Freaky!' as the winner long before voting closed, so guess which song won.
Malta revealed the song that will carry the hopes of a Eurovision-obsessed country as 'All of my love'. The song is yet another from the Symphonix stable – making that three in the running this year. PBS are sending former Junior Eurovision winner Destiny to see if she can be the first to top the scoreboard in both contests.