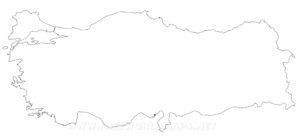 Yesterday we had one of an esteemed of individuals who got no points. Today, we have the opposite. That's a contest winner to you and me.
It came as a shock to a lot of us when our friends in Turkey went and won the competition in 2003. Was it Group Pan? Was it MFÖ? Was it Şebnem Paker? No, it was today's birthday girl Sertab Erener. I know of someone who picked this out when he saw her first rehearse. That's a good ear for a winner if you ask me. Still, this particular year the reprises of the songs were in reverse order. Did that have anything to do with it? Or was she just the best in Rīga? Or was she an accidental winner? Either way, it meant we all went somewhere sunny in 2004.
Sertab is 57 today.
Doğum günün kutlu olsun, Sertab!