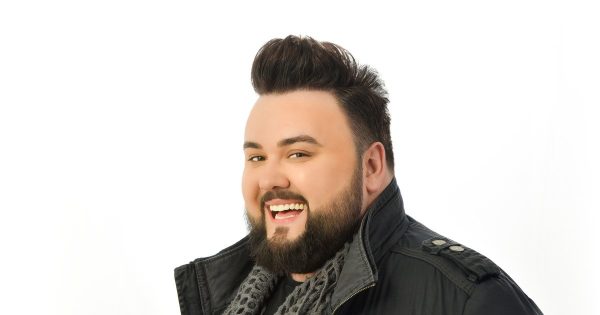 The world loves a trier. And there's no-one who's tried harder to earn three minutes on the Eurovision stage than Croatian singer Jacques Houdek.
This morning broadcaster HRT confirmed that he'll be their Eurovision star in Kiev, ending a run of six national final disappointments. There's no mention yet of the song, but Croatian news sites suggest it will surface within the next week or so.
In a statement released to eurovision.tv, he said: "I am extremely happy and thank Croatian Radio and Television for the trust they have shown. Being a representative of Croatia at the Eurovision Song Contest is a big honour for me and I'm grateful for the opportunity".
Like all good hacks, I've checked him out on Wikipedia, and my research tells me 35-year-old Jacques studied music in the US. His career thus far is littered with awards. Looks-wise he'd not be out-of-place in a gay bear bar; certainly he rocks those threaded eyebrows. But get this, Jacques is married … to a woman. He has two kids and recorded an album of music for children in 2009.
And normally, I'd frown on people who focus on appearance, but my research threw up other nuggets. In its 2005 report on the status of human rights of sexual and gender minorities in Croatia, ILGA (the International Lesbian, Gay, Bisexual, Trans and Intersex Association), named Houdek as 'a public figure who gave homophobic statements'. In 2011, he was nominated for 'homophobe of the year' by news site Index.
That's it, I'm out of things to say. People change. Don't they?