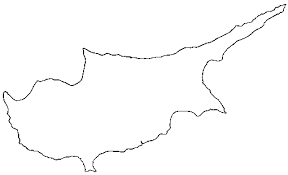 When that all important voting starts, often some five hours after the Grand Final of the Eurovision Song Contest begins, do you find yourself switching allegiances? When it comes down to the last votes, are you willing one country to win over another?
In 2018, were you wanting Israel or Cyprus to win, even though you might have thought [insert country here] would have made a better winner? As we know, in that contest, today's birthday girl Ελένη Φουρέιρα/Eleni Foureira missed out on the top spot. But she could take some comfort. In both her semi-finals's, and the final's televote, she scored off every country – yes, every single on – so definitely had appeal amongst the great (un)washed masses. The juries were a little less willing to send their votes her way, even though she was only beaten by two countries for jury maxima. It's possible a song like Eleni's may eventually win for Cyprus too, so if that does happen, she can possibly claim a moral victory over what beat her on that fateful night in Lisbon.
Eleni is 34 today.
Χρόνια πολλά, Ελένη!