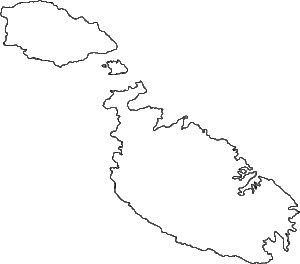 Do you remember the 1990s? It was a fine decade when our favourite TV show moved in the general direction of getting bigger and bigger. A certain country returned in that decade, after a 16 year absence. Can you guess which it is?
Not many performers have been in three contests, and one of those is today's birthday girl Chiara Siracusa. As you know, she comes from the Mediterranean's happiest rock. If it wasn't for a certain pesky country voting last, she may have won at her first attempt. Still, she came back with mixed success, but is still a force to be reckoned with when it comes to the slushy ballad.
Chiara is 45 today.
Happy birthday/Għeluq sninek it-tajjeb, Chiara!