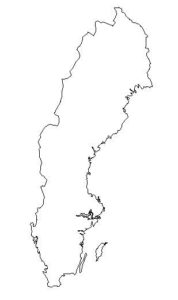 There's a core of people out there who believe that a certain country can do no wrong. You know the thing, a person could read out the phone book on stage and still make the top five.
In other news, Sweden is always a fan favourite, and today's birthday boy (Erik) Tommy Nilsson sang – arguably – one of the best. We were in Lausanne and Tommy took his classic song and a bunch of able backing singers onto stage. His song was a slow burner, and got six points from the first five juries. However, once he got off the mark, there was little stopping him. Only Finland – how dare they – ignored the song. But we still think that this is one of the best things Sweden has ever entered in our favourite TV show. He finished fourth by the way.
Tommy is 62 today.
Grattis på födelsedagen, Tommy!