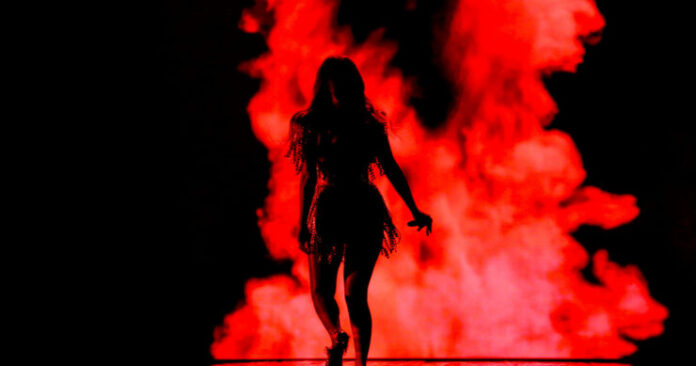 After what can only be described adequately as an interminable 20 minutes from Georgia, Albania bursts onto the screen and wakes me up. Anxhela impressed me in her first rehearsal, somewhat to my surprise it must be said, and she continued that trend here.
As this has come fully formed from the RTSH womb, nothing has changed with the staging, and she's still dramatic in red with a plain black background and the odd bit of fire thrown in for good measure. That combo pleases the eye. Anxela's voice pleases the ear as well, for 1030 on a Friday, it's warmed up a treat.
So, the question is "Is this qualifying?"
Juries are going to lap this up (based on Eurovision history) and there are going to be enough spare televotes flying around to get this through.
Qualifying : Yes