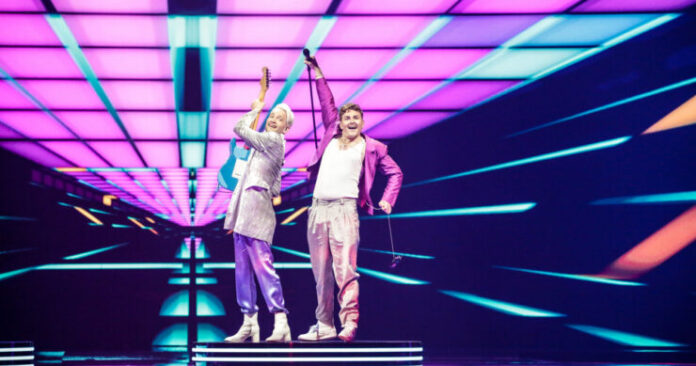 Just at the moment this started playing on my other screen, a Highways Agency van turned up outside my window and is, as I write this, happily jack-hammering away at the pavement outside my window.
It's somewhat more entertaining than Fyr og Flamme, who have been all but drowned out by the noise of a pneumatic drill – THIS IS WHAT I PAY MY COUNCIL TAX FOR!
*ahem*
So I've looked at this shower and decided that whilst the lead singer is as annoyingly smug as I reported the first time round – and I still thinks he needs slapping with a wet trout for making Europe go all retro and the like – I also think his gurning and running and general annoyingness will, sadly, chime relatively well with Europe's drunks.
Qualifying? : Sadly, yes – but I'll be thrilled if it doesn't
Image Credits: EBU / Thomas Hanses .