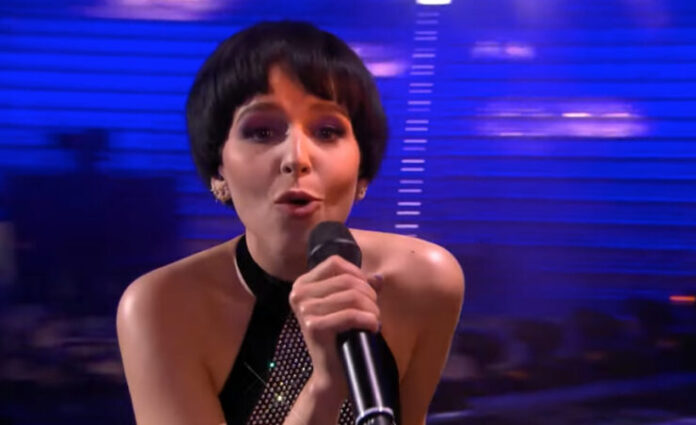 Monika Liu's team have coped well with the non-moving sun, opting instead for turning the backdrop into a night sky with twinkling bursts of starlight.
There's plenty of close-up shots here – and given Monika is alone on stage, it's pretty much their sole option. She plays well to the camera on the whole, with the odd mistimed glance. The most effective shot then, was a single overhead glimpse of a black and white graphic pattern shown through the stage. It helped break away from what was an otherwise static performance.
It's another one of those three-minute bursts that grows old before its time – perhaps because this is such a small song. Monika is in superb voice and more than makes up for what's lacking musically, but if I'm honest with myself, I just don't see this one making it through.