Of course Vasil is in fine voice – does he have any other? And yes, he looks great on screen. He serves as perfect product placement for a good skincare routine and gym membership that doesn't sit dormant in your wallet – lockdown or not.
Someone has evidently had a word and replaced the projected aerial bypass textbook image with torrents of shining stars in the first part of the song, and he remains in close-up for much of the early performance. When the cameras pull back, the backdrop is a golden shower curtain against which he poses.
I should add, I'm not a huge fan of the mic held high, head back straining pose to hit the big notes – especially close up. They suggest someone straining in need of liquid paraffin.
He's still the caped crusader until flipping it over to expose a super-sparkling vest – and that's the one trick that breaks the camel's back for me, pulling me from the West End stage and back into the Eurovision bubble. It's gaudy and way too much.
---
The Fanning Verdict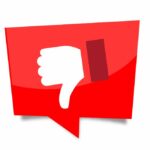 If he'd have taken more of 'You' (from 2020) and given it a more direct message, we'd be cooking on gas. The song just isn't good enough. As it is, this isn't going through.