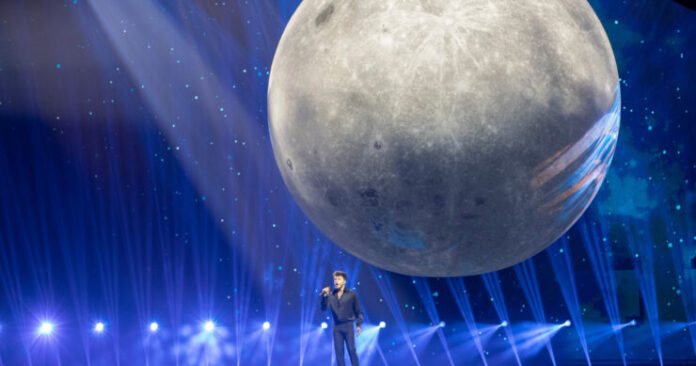 'Voy A Quedarme' is purportedly a song composed after Blas Cantó lost his granny. And unless the Cantó clan has some kind of lizard people stuff going on whereby she's now aboard an earthbound comet, I'm not clear what the staging has to do with the song.
He appears in shadows, clad in black with good hair, singing acappella. There's more of a forceful beat in the song than previously, but once you pick out the 'tra la la' of the backing singers, you can't unhear it.
The focus lies with one of the props. The moon appears eclipsing a sun, before taking its place centre stage, poised like a wrecking ball over Cantó's well-groomed head. I have a friend who laments the way her husband keeps ordering stuff online and not bothering to check if it's too small or inappropriately large. I think this happened here.
We end with comets flickering through the virtual skies as Blas has a good old wail.
---
The Fanning Verdict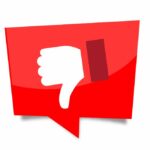 Spain has lost its way at Eurovision and I don't see this doing much to change it. Whilst the BBC has upped its game, RTVE hasn't. Blas is a great performer, and this is a pleasant enough song, but I'd suggest it's going to be waning near the far right of the board on Saturday.
Image Credits: EBU / Andres Putting.