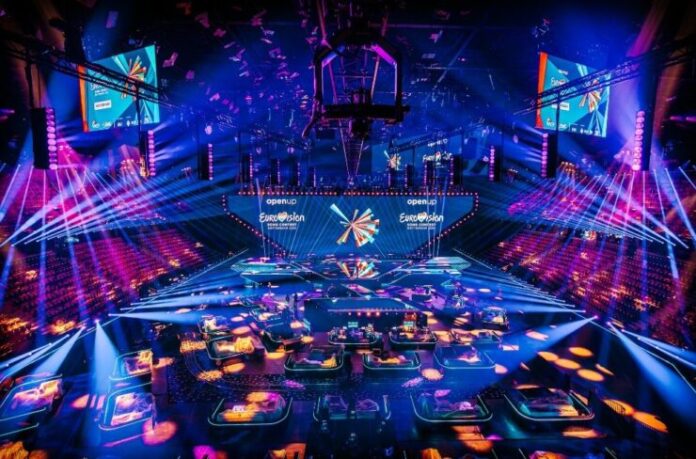 Time, my old enemy, has defeated me once again, so I won't be boring enthralling you all with my analysis guesswork about who's finishing where tonight – suffice to say that 17 of them are winning, 14 are coming last and the remaining 15 will be somewhere in the middle. I think by now you can probably work out for yourselves which ones are which.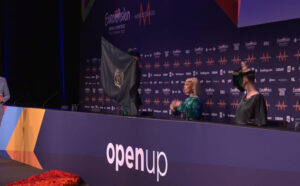 It's been a strange year to take the leap back into the OnEurope team – I wasn't certain I'd be able to find the old 'voice' again after several years away, so my sincere thanks to all of you who have persevered with my blend of carefully crafted idiocy, accidental idiocy, and very very occasional moments of something almost resembling insight, if you pop your bifocals on upside down. Not that anyone would do that, OLAF.
Thanks also to the OnEurope Graphical Pixies, who seem to keep waving their wands (not a euphemism) around my lumpen prose (also not a euphemism) and making it look generally nicer than it does when I first hit Publish.
Enjoy the show, and in the HIGHLY unlikely event that you're not completely fond of the winner, take a leaf out of my book from Thursday – get sweary for a couple of minutes in the room you're in at the time, MAYBE hit Send on just the one snotty Tweet – and then celebrate the fact that the Dutch organisers and all the performers have managed to pull out a spectacular show in extraordinarily challenging circumstances. The Virtual Press Centre has been a superb innovation, and honestly it's just such a joy to be able to say once more –
It's Eurovision night! Enjoy the show!
It might well also be time to point my language learning owl towards the foothills of a new language, but I likely won't decide which one until later tonight. So for now…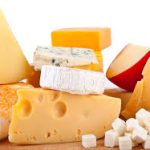 Un uomo mangia formaggio! En man äter ost! Un homme mange du fromage! Um homem come queijo! Raġel jiekol ġobon! Чоловік їсть сир! En mann spiser ost! Un hombre come queso! Žmogus valgo sūrį! Ein Mann isst Käse! Ένας άντρας τρώει τυρί! Čovek jede sir! Maður borðar ost! Человек ест сыр! Mies syö juustoa!
A MAN EATS CHEESE!!!!!
…I probably mean Geniet van de show, now I come to think of it. Ah, languages are a gift!