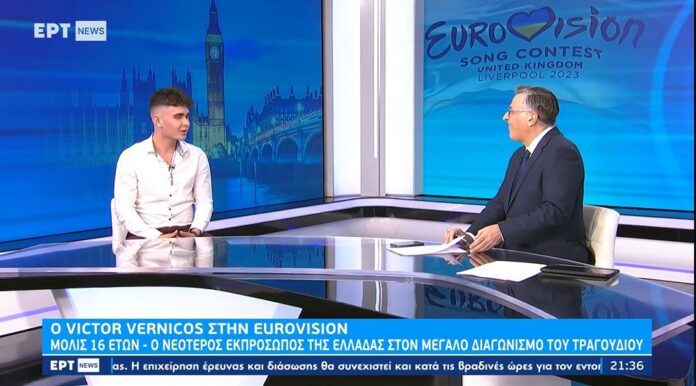 Victor Vernicos will represent Greece at the Eurovision Song Contest 2023, with his self-composed song "What They Say", as just announced on ERT 1.
Aged sixteen, Victor will become the youngest Greek representative at the contest. The song is an "emotional but also festive ballad", the young musician told ERT revealing that he wrote it at the age of 14.
Victor was born in Athens, started piano lessons at the age of four, took vocal lessons at eight and guitar lessons at ten. He wrote his first songs aged 11, and has been supervising the production of his own music, attending Music Technology courses.
The song beat "Liar" by Melissa Mantzoukis and "Shout out" by the duo Antonia Kaouri and Maria Maragou.
The 67th Eurovision Song Contest will be held in Liverpool on 9, 11 and 13 May 2023.