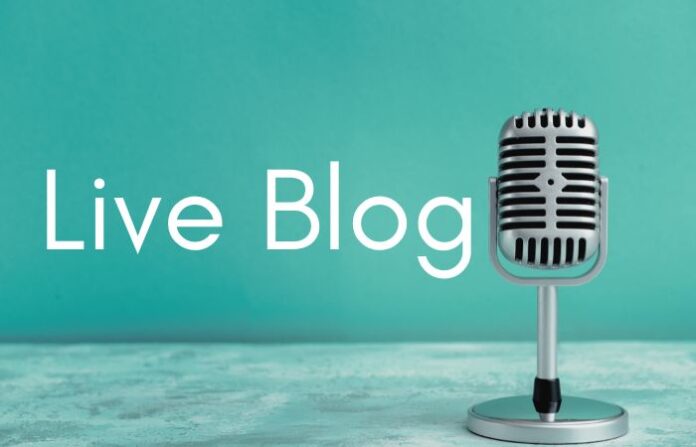 Wed, May 10th, 2023 at 8:00 PM – 10:30 PM BST
This is what we used to call 'The Jury Show', and in a sense, that's still the case, as the various juries worldwide will be voting tonight, with their scores kept under wraps for use 'just in case'.
Mr Phil is in the Liverpool Arena and waiting to walk you through the event.
May 10, 2023 20:00
ENDED
Latest update 7 months ago
I'm running as I need to get home before midnight as I have the day off from the hall tomorrow.  
Thanks for being here with us tonight - sorry if I have upset people and "meh" to you!
The Sixteenth song of the night is clearly one of the best things in this contest and as a hater of the country being in this contest, I can happily see this in the final.  
Any band that has the balls to sing in a Toyota Celica with pop up headlights at 5am in the morning local time deserves me to doff my cap to it.   This song starts off slow but builds really well and is a riot of colour and it hits all the right notes in the right order.   A banger to end the contest with.  Certain qualifier. 
This is just going to be the shit in a decent - shit - decent sandwich.  
By that I dont mean that the song is shocking, because it isn't, its just a forgettable televoting song and that is not good in a televoting only contest.   If the jury was good to go, this would be closer to the qualifying.    I don't think that it is though but if it does, in Tenth. 
This is one song that has gone up in my estimation and it had a low bar to start with.   
The gays in the press centre like the long notes at the beginning - that doesn't surprise anyone but going back to what is on screen and it is exactly what you would expect.  A Typical Albanian song performed very well.  
I love everything about this and it is all sorts of brilliant. 
The girls voices though seem to be a little weak in the upper register towards the middle eight but I don't think that we need to worry too much.   By the time we get to the end of the song however everything is back on track.  
I'd hope that this is better than this when it matters tomorrow.  I think we are safe!
TV's Lisa-Jayne Lewis wants Andre's Children - apparently he makes her pregnant.
He looks like Jack Whitehall...
Anyway, back to what passes to the song and I think that there is more chance of San Marino voting en masse for Italy in the final but this is going nowhere.  It is one phrase of music repeated eight or nine times which really grates on my nerves, 
Its performed quite well but Andre is all over my telly like a cheap suit.  
We now have a second break now where Luke Evans is speaking to the crowd about how we have no borders.  Bless.  
Again, another difference of opinion on our table.  On the one hand we have people that think that this song is good but some of us think that it is anti AMSR which is niche even for us.  
It is going  to divide opinion but it passes me by. 
Oooh Hello Bojan, nice to see you again, and your lovely boys. 
This looks absolutely brilliant on stage and they have nailed every shot and every lighting cue and it looks like a proper boy band loving life - that is all that they need at this point.  
You can almost smell the sex appeal oozing through the television and you can't disagree when you see this.   Perfect slice of pop.  
Her postcard is in Trinity College Cambridge.  Make your own jokes. 
Blanka should qualify if for no other reason than it will piss off about 128 million Poles around Europe, and quite a lot of Spanish.  
The song is a slice of summer distilled in all the wrong choices in all the wrong order but it is getting a round of applause in the press centre - that could be the gays however. 
Our token straight says that you can almost see her growler in her clothing choices.....
Please, please let this qualify. 
The Seventeen year old olive skinned hope from Panik records for Greece is clad in a beige homage to Steve Irwin (or possibly Bindy - who knows). 
it's a styling choice, certainly, but I don't know what he is trying to achieve.  He is bouncing around on the stage when a song written by a 14 year old about depression and anxiety is presented to Europe.  
This will get through - principally because Greece innit but i am not sure who apart from Cyprus and "da kidz", apparently.  It's bang average and doesn't have the quality of Switzerland, which could be a direct comparison.  
Before Dilja comes onto stage there is a gap - I presume that is to quell Andrews fire - you can get an unction for that. 
This song is a dirge that is being polished quite well but you still cant do much if your base material is a repetitive pseudo earworm.  My eyes still think she is wearing a beige dress but I am told that it is actually silver. 
As remarked by another esteemed colleague at this table, it is a demo song that has somehow found its way to the Eurovision - and I totally agree. 
Andrew has lovely shoulders and guns - and they aren't waterguns and that is possibly the best thing I can say about this song.  
It moves along quite nicely but it is all focussed on him and if it goes wrong at any point then there is no one to bring it back.  Vocally it is perfect as you would expect from an XFactor  alum.  
There is lots of fire on this towards the end of the song, almost like they have needed something to sell the song to the public that are asleep.  It doesn't grab me but I can see it's constituency.  
Let me get to the stage and break Russ' legs which I should have done in 2007!
So we hit the first break of the evening with only five songs in.  
A bit of business with Graham Norton and Timur now that was scripted very well earlier.  Graham is actually here which is a shock to this table.  
I'm gonna try so hard not to offend any more Belgians. 
I fear I might fail at that. 
There is precisely zero wrong with this song, despite thinking that the wrong song won the Belgian final at the time, I am changing my mind the more I listen to this.  It is certainly not overstaged and, finally, when they put a gospel choir on stage, do a choir, 
Is daddy qualifying? = OH YES
That should appease people 😉
Alika is a nice enough person and the delegation tell us that they are happy with what is presented on stage this afternoon. 
They should be in danger of qualifying with this and Alika and her pianola get a massive cheer when she gets onto stage.  The song meanders nicely to a crescendo and it looks great on stage.   My only issue with this is that it feels a touch too long and there is an extra chorus or two but there is a lot of love for this.   
Not to put a finer point on it - Fucking hell I hate this song.  Theodor is fighting a losing battle which isn't a total surprise to anyone with eyes and ears.  The delegation has, seemingly, got rid of some of the dancing girls and left him with just one that runs on at the end. 
Absolutely dire. 
There is a long pause as they get Reilleys shit off and bring on Armenia's equally large shit and put it on the stage. 
It's a great visual effect, though, and there is a difference of opinion on our table.  Some think that it is top 3 in the semi final - some people think that it is boring and is nowhere near. 
I'm not sure who is going to vote for this - even with the perfect visuals and the vocals that are on show - and  she is one of the best vocallists, the dance break is really an unnecessary evil that the gays like. 
It's a marmite song - either love it or hate it.  Will  it qualify? - Not sure. 
So Reilley comes onto stage and I still despise this song to high heaven. 
However, I can't deny that there is the teeny bopper appeal to this song.  It looks a lot better than it did in the hall earlier today when I saw it, possibly because I saw the wide shots.  
I'm still a bit miffed about his vocal though because It still sounds like it is a bit weak and is being helped by the backing vocal on the track.  However, I can see the appeal - One of my friends described it as being in Tron - I'm hoping he gets shrunk!
Keep those hands where she can see them!
Is a line you would never think of in Eurovision but it gets an outing here tonight.  
Mentioning "war" as usual - I understand that UAPBC asked for war to be specifically added in. 
Starting on time as you would expect with a quick rundown of yesterdays show and the winners and losers.  Timur features quite heavily
That Bailey's as a sponsor in the press centre is a VERY good idea. 
It is MINT day today
Here is your 45 minute claxon - I've had the Chilli (thanks for asking) and a Pepsi Max and I am ready to  share my thoughts with you!
And there is every chance I might offend even more Belgians than Nick did - hurrah!
I'm eating Chili Con Carne...