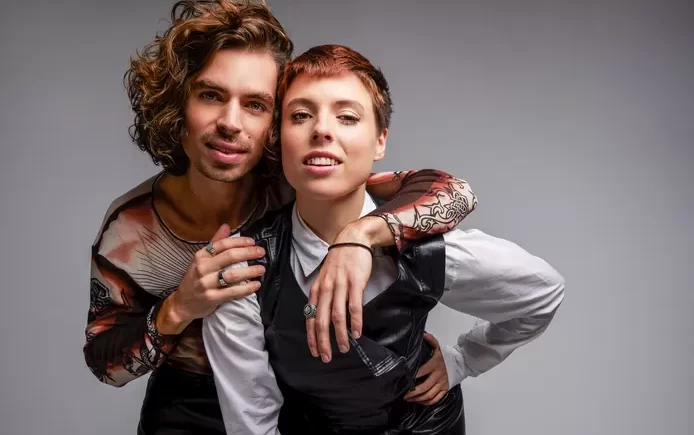 The hotly anticipated, by some, Dutch entry, co-written by Duncan Lawrence – he of 'Arcade' fame – has been pushed into the wild.
It is hard, on first listen not to compare this directly with Eurovision 2019 winner 'Arcade', and, to be honest, that is a fair starting point. It is, though, very "current era" Netherlands and, in this writer's opinion, much easier on the ear than S10 was – I don't know, maybe because it sounds almost comfortingly familiar?
Don't take my word for it – listen to it yourselves and make your own mind up – I'm probably talking the shits anyway lol.
Marnix Kaart – who directed the Rotterdam 2021 Contest, and oversaw S10's performance in Turin, is back to help stage the Dutch entry, alongside Henk Jan van Beek, who will return as lighting director.
More alike than different
"The idea behind our song," Nicolai and Cooper said during the launch event, "is what makes us human? We all know life can be tough. It can feel impossible, empty and alone. But we are not alone. We are more alike than we are different."
"If we let go of whatever it is that's holding us back and grow from it as individuals and as a society, we can create a world surrounded by love, togetherness and expression. A world where there's a place for everyone. We can build a new life by learning from our past and focusing on a new and better future. This is for that future."
Or you know, it could just be a slice of nicely done power pop.