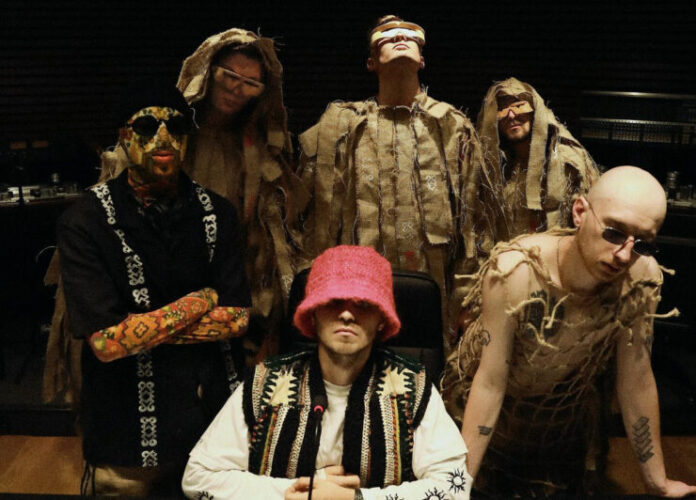 An unfortunate (and as yet unresolved) side effect of the Russian invasion of Ukraine could see Kalush Orchestra unable to travel to Turin to take part in the 2022 Eurovision Song Contest.
On February 24, Russia launched an invasion of Ukraine, following escalating tensions over the last few weeks and months over Ukraine's relationship to NATO and Western powers. President Volodymyr Zelenskyy addressed the country of Ukraine and formally announced martial law in a brief video statement.
Prohibited from leaving Ukraine
The State Border Guard Service reports that due to the imposition of martial law in Ukraine, a certain category of citizens is temporarily restricted from leaving Ukraine. Specifically, male citizens of Ukraine aged 18 to 60 are prohibited from leaving the country.
A short while ago, The Kalush Orchestra were confirmed as the group representing Ukraine in Turin at the 2022 Eurovision Song Contest – given the artists are all male and all under sixty, they would not be allowed to leave the country with the law as it now stands.
Martial law refers to the temporary military control over normal civil functions and civil law. It's usually in response to a state of emergency or when civil forces are overwhelmed for some reason.
Broadcaster boycott
Today, almost a quarter of the broadcasters taking part in the next edition of the Contest  issued statements calling upon the European Broadcasting Union (EBU) to ban Russia from taking part in the Turin Contest. Finland and Estonia went further, stating they would not take part if Russia remained in the line-up.
Late this afternoon the EBU issued a statement confirming Russia would no longer be invited to take part in Turin.