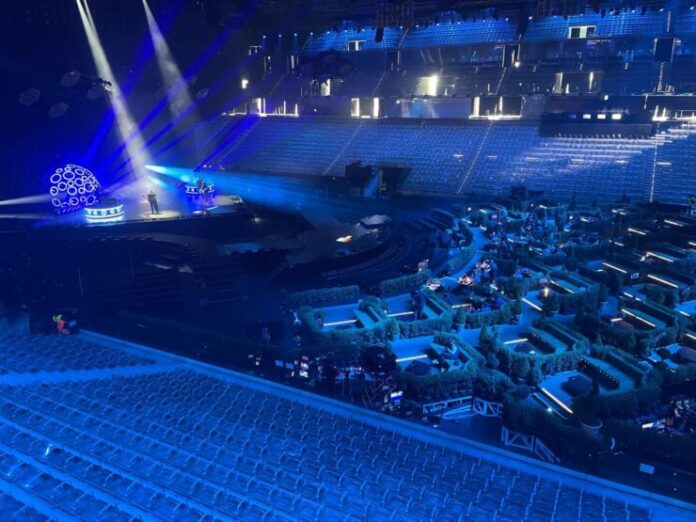 The ghosts of 1991 are seemingly alive and well and functioning just as Eurovision fans have expected. It seems, according to reports on a couple of Twitter accounts this morning, that Lithuania's staging will have been disrupted.
A Translation, via Mr Google, from the original Italian tweet reads thus:
"Problems with the stage of #Eurovision2022 : the arches that make up the sun will not be able to move in their entirety, but will only be able to do so in a reduced way, due to an engine failure. Time is too tight to fix it completely."
Discovered in the final hours of set-up
Italian newspaper La Stampa noted: "The movements of the "kinetic sun" – a key part of Francesca Montinaro's set design – will be reduced. The fault lies with the motors that move the arches and concentric circles, and was only discovered in the final hours of set-up. Those on the ground have concluded the problem cannot be completely resolved, meaning many acts will need to compromise on staging. The spectacular stage will remain, but the sun will move less."
They have two weeks and yet time is tight to fix it? – How long does it take someone to sort this out?
Anyway, it will be a hefty blow to those delegations who relied on the massive oversized sun for their staging concepts. Methinks this is not going to be the last staging issue that RAI will encounter in this fortnight. How the Lithuanian's were going to use the sun remains a mystery.
If you know…..  tell someone else 😉
Update: Citi Zēni and their HoD have confirmed in their Instagram live that they've been informed the stage for Torino will NOT be fixed.