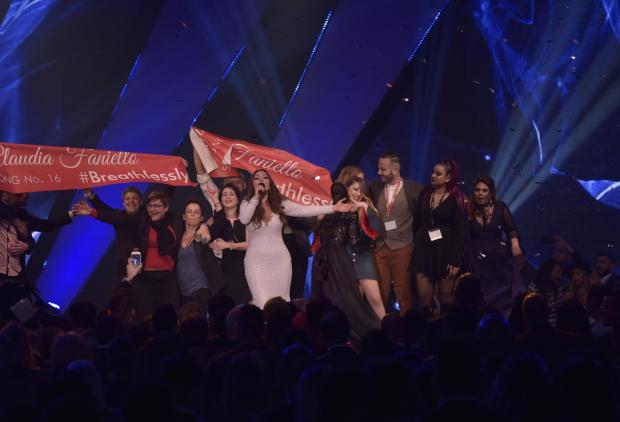 It was wall-to-wall Borgs and Vellas at the Maltese national final. And that paid off for Claudia Faniello who topped the scoreboard with 'Breathlessly'. It's written by one Borg (Gerard James) and two of the Vellas (Philip and Sean).
Claudia received a total of 4,996 votes. Janice Manigion came second with 4,544 votes. There was another Borg trailing in third Kevin Borg scored 2,502 votes.
Trophies were handed out by previous Maltese Eurovision entrants. Chiara, Ira Losco and (Euro Dame) Mary Spiteri.
'I had a break after four years because I wanted to focus on my career and because I wanted to be back with the right song… and I really believed in Breathlessly,' she told a news conference after the win.
The winning singer's brother Fabrizio represented Malta at the Eurovision Song Contest in 2001.