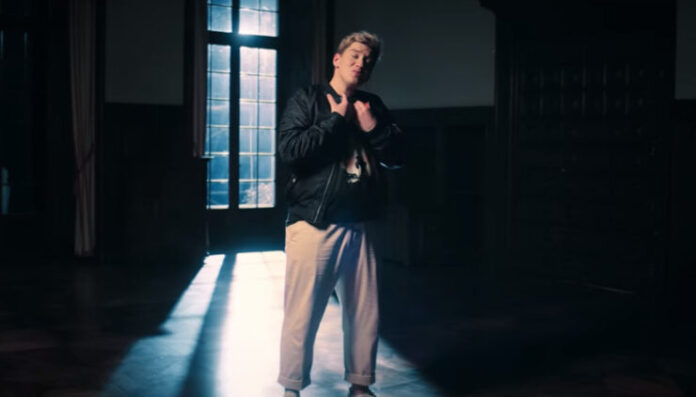 28-year-old Marius Bear is pegged to represent Switzerland at the 2022 Eurovision Song Contest.
The song and formal announcement followed speculation yesterday when a gap in his touring schedule and social media promises of a new song to drop on Tuesday pointed to Bear booking tickets to Turin, to perform the title track of his upcoming album, a song called 'Boys do cry'. To sum it up, if you liked Victoria's Bulgarian entry last year, you'll most likely love this.
Bear was lauded at the 2019 Swiss Music Awards and has a steady following on the live circuit. A somewhat boasty bio on the official site talks about his "self-confidence and strength, vulnerability and the courage to lay bare his weaknesses".
Talking about the song, Bear noted: "I learnt very early on that I don't need to be ashamed of my feelings. As a man, I'm not afraid to cry and to lay bare my weaknesses to my audience. I don't want to wear emotional armour, I want to be who I am. And I want to encourage my audience to do the same."