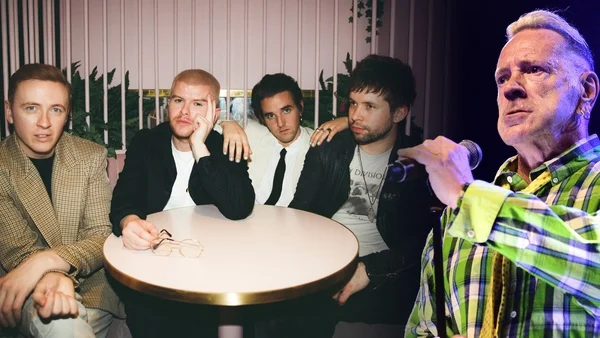 … Johnny Rotten, also known properly as Johnny Lydon of that two-bit Punk band The Sex Pistols is "headlining", if that is the right word, the Irish selection for Eurovision 2023.  By him, of course, I mean his band Public Image Limitied (or PiL) who are joining four other wannabe acts, and another established one, on The Late Late Show, Eurosong special – again – on Friday, February 3rd.
Johnny is, of course, not doing this out of love for the contest, or even as a musical vehicle to make him seem more relevant.  The dope is that he is doing this for his wife, who has Alzheimer's disease, and is more a pensive love song than an out and out banger (well you can hear them all at the RTE Website so you can make your own minds up!).
Wild Youth
That other established act? Wild Youth, no I'd never heard of them either, are apparently very popular in Ireland, and have had a string of hit singles and albums, so the internet tells me. They are a four-piece band from Dublin, who have had their fair share of hits and toured with Niall Horan, Lewis Capaldi and Westlife. They have had sell-out tours in the UK and Ireland as well – good for them – and their band member Conor O'Donohoe has also written music with the likes of Moncrief and The Script.
A national jury, an international Jury *and* a televote will decide the winner. Will it be one of these two, or any of the other four? (Well yes, it will be one of them) will be decided on 3rd February.