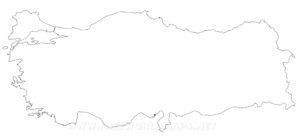 Do you want someone who made an impression when she took part in our favourite TV programme? One who's performance will leave you out of breath.
Back in 1987 we were in plucky little Belgium for the biggest contest ever at that time. Twenty-two were there, all wanting to win. We know who won. Pies. But 21 places below him was today's birthday girl Seyyal Taner. She had some pals with her – the 'Grup Lokomotif' – who were as frantic in delivery and really really trying. Despite all of that, Seyyal scored nothing – perhaps her song was the eleventh-favourite with every jury. Perhaps. But Turkey have never come last since. Such is Eurovision, but songs coming last often don't deserve to. Is this one of those occasions?
Seyyal is 71 today.
Doğum günün kutlu olsun, Seyyal!