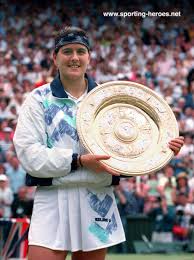 We all like those lazy Sundays. No work to blight the day, and maybe seeing family or friends. It's all good. In other words, Sunday is a winner. And talking of winners in a very tenuous way, we have one today for you. In some quarters, this performer's song the most popular winner ever. It usually vies with another winner of a Scandic bent as to which is best. So I've picked this singer's other Eurovision song, cos I know you loves variety. You will have guessed by now that the winner I'm rambling about is Tom 'Conchita Wurst' Neuwirth. It's ironic that Conchita was beaten by an act who didn't get through their semi-final in sunny Baku in 2012.
Conchita is 28 today.
Frohe Geburtstag, Conchita!