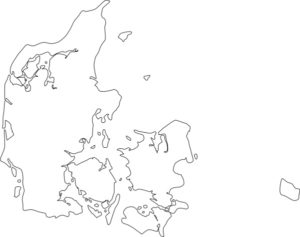 Our favourite TV show can be a glamorous affair, and many people just tune in for the costumes. They must just like shiny things. Well that might explain a certain Ukrainian with a star on their head.
Of course, there's more to shiny than silver. There are costume changes involving shiny things. And there are other items of fallals and frippery too. Feathers! Jewellery! And just plain old sequins. All of this and more featured in the staging of the song be today's birthday boy DQ (né Peter Andersen). Back in 2007, DQ used everything at his disposal in Helsinki. What could go wrong? Well, in the biggest semi-final of all time it was always going to be tough to make the Grand Final. DQ didn't quite make it but got a smattering of points from all over Europe. DQ got the last laugh several years later when the Euroclub in Copenhagen needed a host – DQ was only too happy to oblige.
DQ is 50 today.
Tillykke med fødselsdagen, DQ!