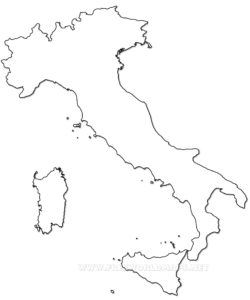 Our friends in Italy are an interesting case study. Their relationship with the Eurovision Song Contest seems more love/hate than most. And there's a school of thought that thinks RAI could win any time they want to.
They have had three wins, and have flirted with a fourth on many occasions. That first win came from today's birthday girl Gigliola Cinquetti. For 22 years she was the youngest winner ever, and she's unlikely to be knocked down into third place any time soon. As you'll know, footage of Gigliola's win in Copenhagen is sketchy, so we've gone for her other appearance when she came second. First AND second: not many people can boast that, can they Carola? Any other year, she may well have won, but being up against that song, second was as good as a win, without the expense of organising the contest the following year. And let's remember the UK gave Gigliola 50% of its vote, and Sweden a big fat zero.
Gigliola is 75 today.
Buon compleanno, Gigliola!