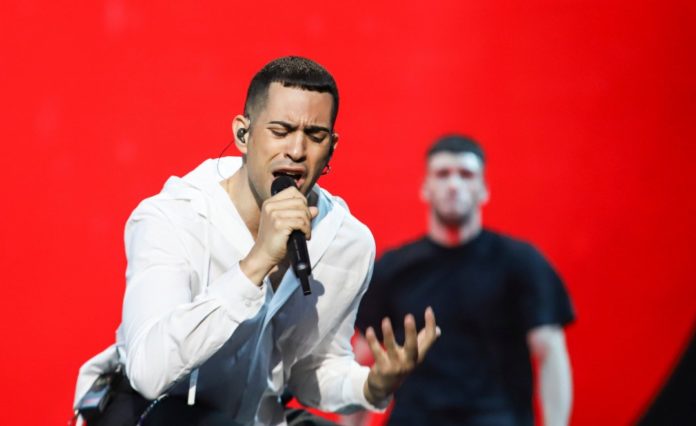 Mahmood appeared to be angry on stage – and he didn't care who knew it. As this performance went on, you saw it in his face, his gestures and in the words of his song projected on screen. He also knew where the camera was and glared down it at every opportunity.
This is a great song with an earthy urban vibe that will either scare your average televoter by being too in their faces, or get them double-clapping along.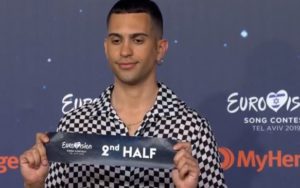 As an aside, there was no evidence of any strep throat during the rehearsals I saw.
This song draws you in, even if you don't speak Italian, because Mahmood sells it to you. His eyes were so expressive, and I believed whatever he was singing. I also sense this song will play better with the juries, as it doesn't have the instant hit that televoters seek.
The backdrop is working harder in communicating the message of Soldi. Staging has come a long way since first rehearsal. Mahmood showing more passion.
ESCTips
Italy will perform in the second half of the grand final
Image Credits: Thomas Hanses.